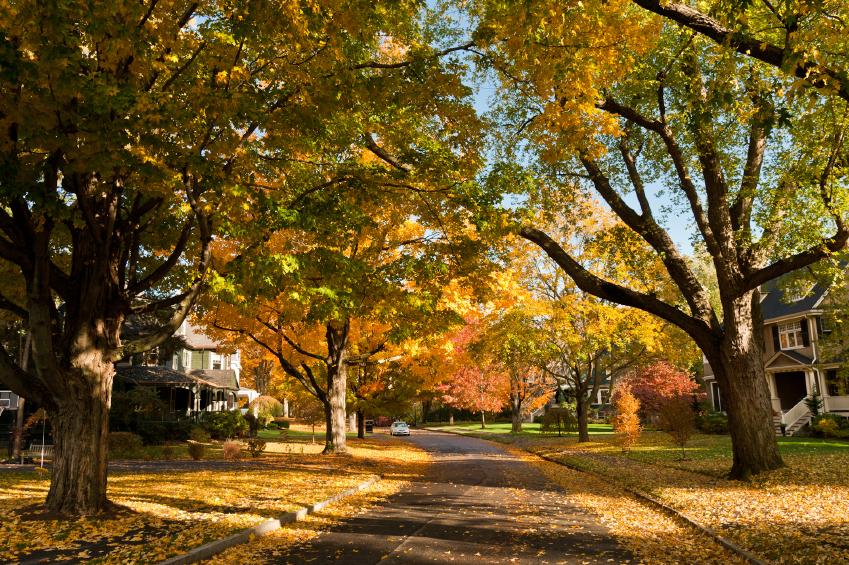 02 Sep

How to Prep Your Home's Exterior for Fall

It's that time of year again! Beautiful changing foliage and cool, crisp breezes mean the perfect sweater weather is upon us. Just as you change your wardrobe when the leaves begin to fall, your home needs seasonal updates too! Here are some helpful tips on how to get your home ready!
5 Quick Seasonal Tips for Your Colorado Home
Trim Back Overgrown Foliage
A good seasonal trim is always a great idea when preparing your yard for the winter months! The vibrant foliage that thrived in the summer sun can quickly get out of control if left unattended from year to year. Take advantage of the beautiful weather and trim back any unnecessary growth and prune plants that are beginning to err on the side of unruly. Not only will this keep your yard pristine, but it will give you an unobstructed view of the beautiful landscape around you.
Wash Your Windows and Exterior Walls
While your annual spring cleaning may focus on your home's interior, there is no better time than fall to brighten up the exterior! Giving your house a bath not only gives your home that fresh face-lift it deserves but also helps remove unwanted buildup from windows and maintains the longevity of your siding. It can be as simple as using a garden hose with good water pressure or a pressure washer for more dramatic results.
Eliminate Unwanted Draft Ways
Draft points, such as windows and doors, are a common cause of moisture exposure — one of the silent and slow potential sources of damage to your home. Moisture damage can cause everything from peeling paint or electrical issues to compromised air quality and mold. Be sure that the tracks, frames, and seals of your windows and doors are clean, properly sealed, and free of any dirt or debris.
Bring Warmth to Your Outdoors
With spectacular Colorado views, it is easy to find reasons to enjoy spending time in the beautiful outdoors. A chill in the air simply means you can add a warm beverage and your favorite throw blanket while basking in the fresh fall mountain air. If you want to make the experience even more spectacular, consider adding a soothing heat feature, such as a warming lamp or fireplace, to your home's exterior. Not only will it elevate your outdoor space, but it also adds value to your home!
Reinforce the Sealed Edges of Windows & Siding
It is always a good idea to think ahead whenever doing seasonal maintenance to your home. The frigid months of winter can have detrimental effects on old, worn-out seals and other thermal barriers throughout your home. These seals are designed to keep unwanted drafts and moisture outside, where they belong. Protect your home's interior and check the seals around your windows, exterior siding, and doors. If you notice any cracks, hardening, or breakage, it may be time to fortify the seals by re-caulking these areas before the winter freezing cycles begin. Old, dilapidated windows and doors that simply aren't keeping your home cozy and dry anymore may warrant a replacement.
Contact Nex-Gen Windows and Doors for Your Window Needs
When it comes to replacements for your windows and doors, you want a company that has experience with high-altitude homes. Nex-Gen Windows and Doors has products that provide both form and function, maintaining the beautiful curb appeal that you have worked so hard for with the strength and durability you can count on.
Contact us today at (970) 517-3931 to speak with a representative about your Colorado home!