Where To Go For Siding Repair & Replacement Windows & Door Services In Loveland, CO
Looking for window, door, and siding replacement, repair, and installation services in Loveland, Colorado? Nex-Gen Home Exteriors is the place to go for a wide selection of quality products and expert installation.
Our proven track record of providing high-quality products and services and decades of expertise in window, door, and siding replacement and installation have made us the industry leaders we are today.
Here's a look at our products and services and why we're such a popular choice.
To get a free quote for window, door, or siding installation in Loveland, CO, please contact Nex-Gen online.
Top-Quality Replacement Windows In Loveland, CO
Did you know that 25% of your homes energy costs can come from the energy lost while heating and cooling your home? According to Home Advisors, that's the potential expense of relying on faulty or damaged windows, doors and siding to insulate and protect your home, and independent market research studies say that 65% of window services and replacement costs are caused by poorly installed products that fail.
With statistics like that it's easy to see why finding reliable installers that use high-quality materials can make such a huge difference, saving potentially thousands of dollars in energy costs and improving your home's value. So, how do you know when it's time to replace your home windows? Here's a list of what signs to look for and some of the other benefits to high-quality window replacement and installation services.
Benefits Of Window Replacement For Loveland, CO Homes
Replacing windows can lower energy costs, improve curb appeal, and raise home values, but a lot depends on the products and services used for window replacements and installation. Here are some of the benefits of replacing windows with Nex-Gen Home Exteriors' Infinity Windows by Marvin.
Exceptional Quality and Workmanship: Marvin Windows has been making high-quality windows and doors for over 100 years. Since 1913, they have developed and designed durable, high-efficiency, quality windows and doors throughout the U.S. and abroad, becoming one of the largest window and door manufacturers today.
Ultrex Fiberglass: Marvin's Ultrex Fiberglass creates low-maintenance, energy-efficient, high-quality windows that are durable and well-designed, improving the look, function and comfort of your home. Their reliability and lifetime warranties, along with ENERGY STAR energy efficiency ratings and exceptional installation services make Nex-Gen's Infinity Windows by Marvin one of the best, most cost-effective, window replacement options available.
Contact Nex-Gen online now to get a free quote for Infinity Windows by Marvin.

Replacement Doors For Loveland, CO Homes
Benefits of Replacing Doors
The benefits of replacing old or damaged doors are similar to the advantages of replacing windows with quality upgrades and services.  From entry doors to patio doors, door replacement upgrades can increase a home's values and curb appeal, lower energy costs, and save time and money spent on maintenance and repairs.
Here are some of the benefits you can count on when using Nex-Gen Home Exteriors' Infinity Windows and Doors by Marvin.
Better Design & Function: Marvin's Ultrex Fiberglass and realistic wood replica materials create beautifully designed, high-efficiency doors and windows that can greatly improve your home's curb appeal.
Durability: Nex-Gen's Infinity doors by Marvin are built to last. They're specially designed to withstand harsh conditions. Low expansion rates keep doors and windows airtight and lower risk of damage caused by extreme weather or temperature fluctuations.
Energy-Efficient: The ability to withstand pressure and low UV factor prevents heat and air from escaping, improving energy efficiency, offering a higher DP rating and meeting ENERGY STAR efficiency guidelines.
Saves Time & Money: Lower maintenance means less time and expense for upkeep and repairs. Nex-Gen's Infinity Doors by Marvin last longer, even in harsh conditions, and incur less costs, saving homeowners both time and money.
When Should You Replace Your Windows & Doors?
Signs of Damage: Windows and doors that are drafty, leak light through when shut, or become difficult to open, close, lock, or unlock are often damaged from warping, cracks, or breaks in the window and door seals. Painted or nailed shut windows and doors can present a safety hazard during a fire or when emergency exits are blocked. Of course, replacing broken windows and doors also ensures better safety and reduces damage.
Rising Energy Costs: This is another sign of damaged, faulty, or poorly installed windows and doors. Losing energy from drafts or from using inferior glass or door framing can be costly. Investing in energy-efficient windows and doors installed by certified experts can save a lot of time and money on energy and repair costs down the road.
After Severe Weather or Storm Damage: It's always good to check your windows and doors after a storm or severe weather. Homes in high-impact areas, like coastal regions, that are exposed to high winds, heavy rainfall or extreme temperatures should be checked for damage more frequently. Replacing windows and doors with energy-efficient, durable upgrades before damage occurs or worsens is also a good investment.
Improve Curb Appeal: When getting ready to sell, upgrade, or remodel your home or when making improvements to increase your home's value, replacing windows and doors is an obvious first step. Using high-quality, energy-efficient upgrades can make a huge difference in your home's curb appeal and resale value.
Contact Nex-Gen online now to get a free quote for new doors for your Loveland, CO home!
Colorado Siding Repair Services
The benefits of replacing your home's siding are similar to the benefits of replacing doors and windows. Curb appeal, resale value, energy costs, and damage prevention are all benefits of upgrading the exterior siding of your house. Using Nex-Gen Home Exteriors' LP Smart Side vs. Fiber-Cement siding can increase these benefits tremendously.
Benefits of Nex-Gen LP SmartSide vs. Fiber-Cement Siding:
Lighter and easier to haul
Impact-resistant & more durable
Easier to install with no special installation tools required
Reduces seams by up to 33% with 16″-length vs. 12″-length of siding planks
Better Warranties: LP SmartSide's 50-Year Substrate Warranty vs. 30-year substrate warranty for fiber-cement, and Diamond Kote pre-finish 30-year warranty vs. 15-year warranty for ColorPlus pre-finish fiber-cement sidings.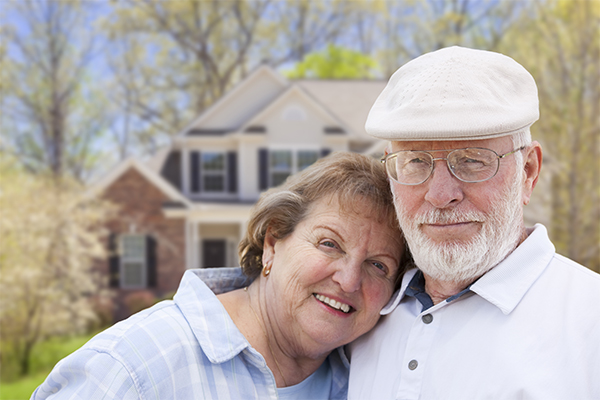 When Should You Replace Your Siding?
Signs of Damage:
Moisture Buildup: Condensation, mold or mildew caused externally should have a specialist check the damage and assess siding replacement needs.
Warps & Bulges: Signs of potential hazards lurking underneath your siding and should also be evaluated by an expert in siding installation and repair to diagnose and fix problems before replacing siding.
Cracks & Gaps: Damage caused by cracks and gaps can compromise the structural integrity and looks bad. Improve the quality and safety of your home by replacing cracked, split siding to avoid exposure to moisture, insects, and animals; ruining wood interiors; and raising energy costs.
Signs of Rot: If there are signs of rot, especially extended across the house's exterior, you probably need to replace all of it with rot-resistant upgrades.
Reduce Maintenance & Cost: Higher energy and maintenance costs from damaged siding can get expensive and also require a lot more time and energy to maintain and repair. Replacing siding with energy-efficient, durable, low-maintenance upgrades like LP SmartSide from Nex-Gen Home Exteriors can save homeowners a lot of time and money on upkeep, while improving the value of your home.
For more information about Nex-Gen Home Exteriors, or their window, door and siding replacement services and products available, visit us online today! We are happy to serve residents in Loveland, CO and the surrounding area.