Door, Window & Siding Installation in Longmont, CO
Properly installed doors, windows, and siding can help your home feel more enjoyable, secure and energy-efficient. In fact, you could be losing as much as 
25 to 30%
 of your warmed or cooled air through your windows alone. Installing attractive and energy-efficient doors and siding can equally benefit your home, saving you money in energy costs and increasing your resale value. You don't want just anybody performing installations around your home. Even the best windows, doors, and siding from high-end manufacturers can fail if the installation behind them is shoddy. Nex-Gen Home Exteriors' 
professional installers
 don't take shortcuts. We use industry best practices and top-quality materials, especially sealants. We believe that it's vital to do the job right the first time, and we're proud to put our name on the work we do for homeowners throughout the Longmont, Colorado area.
Contact Nex-Gen online now to get your free quote for replacement windows, doors, or siding for your Longmont, CO home!
Nex-Gen specializes in replacing windows, doors and siding for residential owners. If you're thinking about a replacement, here's what you should know.
Installation Of Replacement Windows
When seeking 
replacement windows
, it's important to start by selecting a high-quality product that matches the architectural style, size and color of your home. We carry the entire line of 
Marvin windows
. Marvin began as a family construction firm more than 100 years ago and has been manufacturing beautiful windows and doors since after World War II. Our qualified employees can help you narrow down your options until you find the perfect replacement window for your needs. Most window installation projects can be completed in a day, depending on how many windows need to be replaced. Replacing your windows will give you as a homeowner a few key benefits, including:
Lower energy costs. You could save as much as $274 a year, based on Energy.gov's estimates.
Higher resale value. Buyers want to see updated homes, and having energy-efficient windows will be a big selling point. The right windows increase curb appeal and you'll be able to recover as much as 79 percent of your cost.
Less fading of your interior furnishings. New windows block a higher percentage of ultraviolet rays, so your prized sofa or exotic throw rug won't fade from sunlight coming through. No need to keep your blinds closed to protect from fading.
Easier maintenance. New windows have fewer crevices and difficult-to-clean parts, so you'll be able to spend less time washing the interior and exterior.
Increased noise reduction. Live in a home near a busy street? New windows will help block the noise so your home is more peaceful.
How do you know when it's time to replace your windows? You may have trouble opening or closing them, or you may feel obvious drafts when you're standing near them. You may also see cracks in the frame or signs of condensation between panes of glass, which is a sign that your seals have failed.
Infinity From Marvin Replacement Window Types
At Nex-Gen Windows and Doors, we are proud to be a local partner to Infinity from Marvin. These exceptional windows feature incredible strength, energy efficiency, and sleek design to accommodate virtually any window replacement need. Infinity products are available for the following window types:
contacting our team
 for more information today.

Replacement Door Installation
We carry the line of Infinity from Marvin doors, which offers a wide range of high-quality choices for replacement doors. Installing a new door isn't a complicated process, but it must be installed correctly to avoid air leaks and ensure security for your home. A typical door installation project takes less than one day. How can replacing your door improve your home? There are a number of reasons, many of which are similar to the benefits for replacing windows. They include:
Lower energy bills. You won't pay for your heated or cooled air to escape from around your door frame and underneath your door.
Increased curb appeal. Your front door is one of the first things people notice about your home. If it looks run-down or old, your home won't have an impressive impact on visitors.
Good return on investment. Real estate agents typically rank door replacement as one of the best home improvements to make for returning your investment when it comes time to sell. In fact, replacing your front door with a steel entry door can return a whopping 96.6 percent of your cost.
Higher security. A high-quality steel door won't be easy to break into. Plus, a well-fit door with quality hardware will lock tighter and be much more difficult for criminals to gain access.
When should you replace your exterior door? If your existing door is damaged, dented or lacks a tight seal, you should consider installing a new one. Other signs it's time for 
a new door
 include:
Your door doesn't open or shut properly.
It has glass that has condensation between the panes.
You can feel cold or hot air coming in from beneath.
Contact Nex-Gen online now to get your free quote for replacement doors!
Replacement Siding Installation
You want your home to look its best, and siding is one of the best ways to give your home a new and updated appearance. We recommend and install LP SmartSide siding, which comes in both textured and smooth varieties as well as different widths and substrates to match any home. 
Replacement siding
 can be installed in 3 to 6 days, depending on whether any exterior repairs must be made. If your siding is showing its age, there are several benefits to installing new materials. Here's what to consider:
Improve energy efficiency. New siding will prevent leaks of heated or cooled air that you might be experiencing with older siding. New materials mean that walls are better insulated and save you money on your energy bills.
Increase curb appeal. Nothing makes your home stand out — in a good way — more than new and well-installed siding. The experts at Nex-Gen can help you choose siding that matches your home's look and gives you an updated feel.
Discover and repair structural issues. Poorly fit or aging siding can allow water into your walls, leading to structural damage — especially around windows and doors. If you repair delaminating plywood, rotting boards or damaged floor framing, you can avoid really expensive structural repairs later.
Contact Nex-Gen online now to get your free quote for replacement siding in Longmont, CO!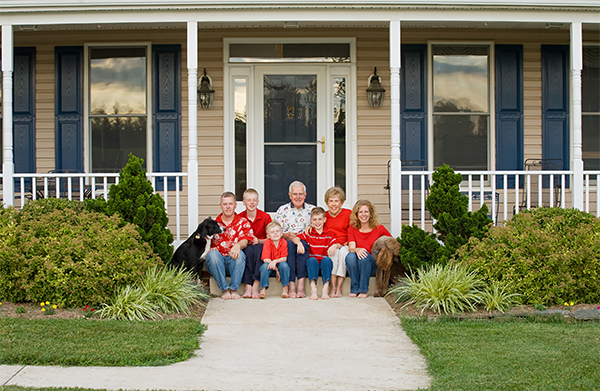 Signs Longmont Homes Need Siding Replacement
When do you know it's time to install new siding? There may be cracks in the siding pieces or gaps between boards, or you may see actual holes developing in the siding material. You may spot warping or bulging boards that indicate a structural problem starting beneath the siding, or you may see that the siding is no longer resisting moisture and has started to grow mildew or mold. Finally, you may just dislike the look that your siding gives and want a different and more modern appearance for your home. When it comes time to replace windows, doors, or siding on your Longmont, Colorado home, your best service comes from Nex-Gen Home Exteriors.
Contact us today for an estimate on installing new windows, doors or siding so you can continue to enjoy your home, feel secure, and save on energy bills.
Get New Windows, Doors, Or Siding Today!
Whether your home needs new windows, doors, or siding, the team at Nex-Gen Windows and Doors has you covered. Featuring the finest products available to provide you with increased energy savings, security, and aesthetic appeal, our professional team has exactly what you need for your next window, door, or siding project.
Contact us
 today to schedule window, door, or siding services for your Longmont home.