Say Goodbye to DIY Entry Door Installation:
Here's Why You Should Go Pro
Your exterior entry door is the first line of defense for your home's security and energy efficiency. While many homeowners opt for DIY installation to save money, this often results in a subpar job and can even void the door's warranty. It's important to choose the right door and have it professionally installed to ensure it functions properly and looks great. Nex-Gen Windows and Doors offers professional entry door installation services and durable, energy-efficient, and stylish doors that will enhance your home's appearance and security.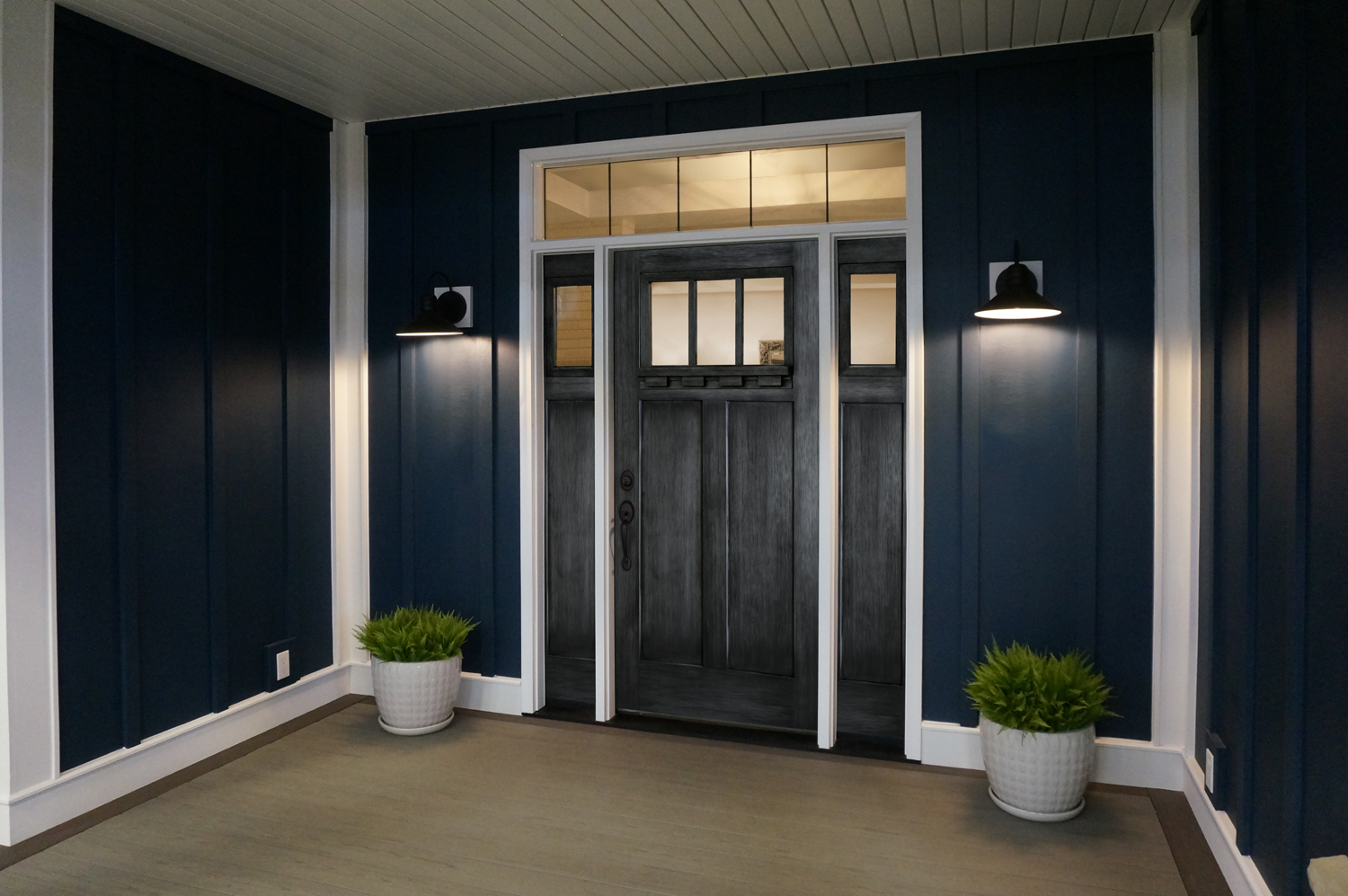 Benefits of Professional Entry Door Installation
Home security is a crucial concern for homeowners, and professional entry door installation offers a solution to enhance the security of your home. With a tight seal, the door becomes much more resistant to forced entry, reducing the risk of break-ins and providing peace of mind for you and your family.
In addition to improving security, a professionally installed energy-efficient door can significantly lower your energy bills. The door is sealed to prevent heat transfer, which helps to regulate the temperature in your home and reduce energy consumption. This not only saves you money, but it also helps to protect the environment by reducing energy waste.
A professional entry door installation can also add an aesthetic touch to your home. The door will fit perfectly, ensuring that it opens and closes smoothly, and adding to the overall appearance of your home's exterior. Whether you want to enhance the look of your home or simply improve its functionality, a professional entry door installation will provide the results you desire.
Finally, professional front door installation can also increase your property's value. This investment in your home will pay off when it comes time to sell, as a well-installed entry door is a sought-after feature for potential buyers. It is a smart investment that can help you to achieve your home improvement goals and add value to your property for years to come.
Choosing the Right Entry Door for Your Home
Choosing the right door is key to a successful entry door installation, and Provia fiberglass doors offer a number of unique benefits that make them an excellent choice. From their stylish designs to their exceptional energy efficiency, Provia fiberglass doors offer a range of advantages over other materials such as steel and wood.
At Nex-Gen Windows and Doors, we offer three of Provia's top lines of entry doors, including the Embarq, Signet, and Heritage collections, so you can find the perfect door to suit your style and needs. So why settle for just any entry door when you can have the best of both worlds with a Provia fiberglass door from Nex-Gen? Make the smart choice and invest in a door that delivers on both style and functionality.
Find an Entry Door Installation Company You Can Trust
While it may be tempting to try to install the door yourself, hiring a professional installation company is highly recommended. At Nex-Gen Windows and Doors, we are committed to providing top-notch customer service and delivering high-quality products. Our technicians are experienced and qualified, ensuring that your entry door installation is done to the highest standard.
In addition to our skilled technicians, we offer a variety of fiberglass doors from Provia, including the Embarq, Heritage, and Signet lines. These doors are known for their durability and energy-efficiency, making them a great choice for homeowners.
At Nex-Gen Windows and Doors, customer satisfaction is our top priority. We are dedicated to ensuring that our customers are completely satisfied with their entry door installation, from start to finish.
Finally, our prices are competitive, making it easy to  for homeowners to afford the exterior door installation cost and invest in entry door replacement.
The Entry Door Installation Process
The process of installing a new entry door is straightforward and efficient when done by a professional. At Nex-Gen Windows and Doors, we follow these steps to ensure a successful installation:
Preparation of the job site: Our technicians will prepare the area around the door, removing any obstacles and ensuring that the site is ready for installation.
Measuring and ordering the door: We will measure your door opening to ensure that the new door will fit properly.
Removal of the old door: Our technicians will remove the old door, making sure to handle it carefully to prevent any damage.
Installation of the new door: The new door will be installed, ensuring that it is properly sealed and level.
Final inspection and clean up: After the door is installed, our technicians will perform a final inspection to ensure that everything is in order. They will also clean up the job site, leaving it in the same condition as before the installation.
Maintenance and Care of Your New Entry Door
Cleaning and Upkeep Tips: Keeping your new entry door looking great and functioning properly requires minimal upkeep. A simple cleaning with a soft cloth and mild soap can help maintain the door's appearance. Avoid using abrasive cleaners or harsh chemicals that can damage the finish of your door.
Explanation of Warranties and Guarantees: When you choose Nex-Gen Windows and Doors for professional entry door installation, you can have peace of mind knowing that your new door is backed by a lifetime installation warranty. Plus, the manufacturer warranty covers defects in materials and workmanship, so your investment will always be protected.
Importance of Regular Maintenance for Optimal Performance: Regular maintenance is essential for ensuring your new entry door continues to perform at its best for years to come. This can include checking the door for proper alignment, tightening screws and hinges, and applying a fresh coat of finish if necessary.
Contact the Entry Door Experts at Nex-Gen
From improved home security and energy efficiency to increased property value and better appearance, there are numerous benefits to having your entry door professionally installed by Nex-Gen Windows and Doors. With qualified and experienced technicians, high-quality fiberglass doors from Provia, and a dedication to customer satisfaction, Nex-Gen is the best choice for professional entry door installation.
Contact us today to set up a free in-home entry door replacement consultation. We'll provide an accurate measure and no-obligation estimate for your project requirements. 
Improving Your Home, Protecting Your Investment