Lower Your Energy Costs in 2023 with Energy Efficient Windows and Doors
Energy efficiency and cost savings are top of mind for consumers today because the costs of heating and cooling a home have never been higher. For example, Xcel Energy customers in Colorado received an unwelcome present this Christmas — a 54% increase in their monthly gas bills compared to last Christmas. 
Energy efficient windows and doors are becoming increasingly important as the need to reduce costly energy bills becomes more urgent. The good news is there are plenty of money-saving options available for homeowners. And with the new changes to the Energy Efficient Home Improvement Tax Credit in 2023, there's no better time to upgrade than now!
Why Are Energy Bills Going Up?
The wholesale price of natural gas this fall was almost double what it was during the same period in 2021. Energy markets have been under increased pressure due to global conflicts and economic uncertainty as consumers have faced rising costs for many basic necessities. 
As if the increasing price of natural gas was bad enough, Xcel Energy also began hiking natural gas rates charged to consumers in November. These infrastructure and security investments are expecting to mean increasing rates each year through 2025.  
Winter Storm Recovery Fees
A severe cold snap during the President's Day weekend in 2021 caused demand for natural gas heating to spike substantially, freezing gas production and leading to record-breaking prices for natural gas. During that time, Xcel Energy made a large $670 million purchase of natural gas and paid a 50x premium over prices earlier in the week. Now, those costs are being passed on to consumers through a new "EGCRR" fee. Residential gas bills would rise by 11 percent for 30 months, while residential electric bills would rise by 2 percent for two years, according to a decision filed with the Colorado Public Utilities Commission.
Unusually Cold Winter Weather
According to the Farmer's Almanac, Colorado and areas in the west are due for a harsh winter in 2023. In fact, they predict that it will be one of the longest and coldest winters on record in our fair state. We are already seeing a substantially colder December than last year during this time. This makes keeping your home heated more difficult, especially if you have windows and doors that are worn or damaged. Installing new energy efficient windows and doors will take care of cold drafty air and help reduce your energy bills.
Upgrading to new energy efficient windows is one of the best investments you can make for your home. Not only will they save you money on your energy bills, but they'll also provide you with a lot of comfort during the warm and cold months.
Factors to consider when choosing new replacement windows:
U-Factor – find the U-factor rating to determine how well a window maintains heat inside your home. In areas with colder climates it's best to choose a window with a low U-factor rating. 
Solar Heat Gain Coefficient (SHGC) – This rating measures how much heat from the sun enters your home. It's important to go with a lower SHGC if you are trying to reduce your air conditioning costs in the warmer months. 
Visible Transmittance (VT) – The Visible Transmittance rating tells you how much visible light is allowed to pass through a window. To maximize the amount of daylight it's best to choose a high VT window
Infinity from Marvin offers some of the best energy efficient windows on the market. They combine Ultrex fiberglass frames with high-performance glass options that are as beautiful as they are functional. The enhanced insulating barrier protects against extreme weather temperatures to keep you comfortable and reduce heating and cooling costs. 
Anlin is an industry leader in manufacturing energy efficient windows and doors with exceptional performance ratings. They offer advanced technology like the Next Generation Glazing System with high performance glass and spacer between the glass panes deliver unparalleled energy efficiency. These vinyl windows provide weather-tight seals and  superior air infiltration ratings.
Getting energy efficient doors will help you save money on your energy bills every month. According to the California Energy Commission, doors are responsible for 11 percent of air leaks in most homes. This is especially important in homes where climates experience severe heat, cold, and wind like Colorado. Besides saving money on energy bills, you'll also notice that adding new doors ensures your home's temperatures are more consistent and comfortable year round.
Fiberglass exterior doors are among the most durable and energy-efficient on the market. The Embarq line of entry doors from ProVia offers innovative design with more insulating value than a typical fiberglass door. Their proprietary Quad Glass System takes advantage of two panes of low-e glass and warm edge spacers to provide maximum energy efficiency.
For inswing, sliding patio, and French doors, look no further than Infinity from Marvin. Using the same approach to quality and manufacturing as in their windows, these doors provide amazing energy efficient benefits.
Energy Efficient Home Improvement Credit
The Inflation Reduction Act of 2022 provides substantial increased tax credits for energy efficient home improvements. Beginning on January 1st, 2023, the new law allows for up to $1200 annually vs. the previous lifetime $500 tax credit. Consumers can claim 30% of the sum of amounts paid for qualified energy efficient windows and doors under this program, including:
exterior doors (30% of costs up to $250 per door, up to a total of $500);
exterior windows and skylights (30% of costs up to $600); and
insulation materials or systems and air sealing materials or systems (30% of costs).
This is an amazing incentive to add new energy efficient windows and doors to your home improvement project list in 2023. Not only will you save on heating and cooling bills, but you'll get an added bonus when it comes time to file your taxes. 
Upgrade to New Energy Efficient
Windows and Doors with Nex-Gen
Contact us today to set up a free in-home consultation. We'll provide an accurate measure and no-obligation estimate on the most energy efficient windows and doors to help you lower your energy costs in 2023. Our team of professional installers will ensure your new windows and doors are installed correctly so you can enjoy them for years to come. 
Improving Your Home, Protecting Your Investment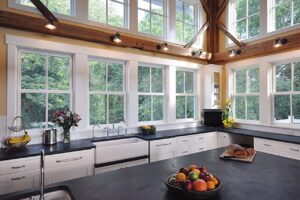 Energy Efficiency Showdown: Single Hung vs Double Hung Windows Windows are an essential element of any home, providing natural light, ventilation, and views of the outdoors. However, not all replacement windows are created equal when it comes to energy efficiency. Two of the most popular
Read More »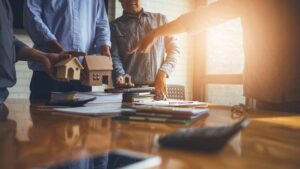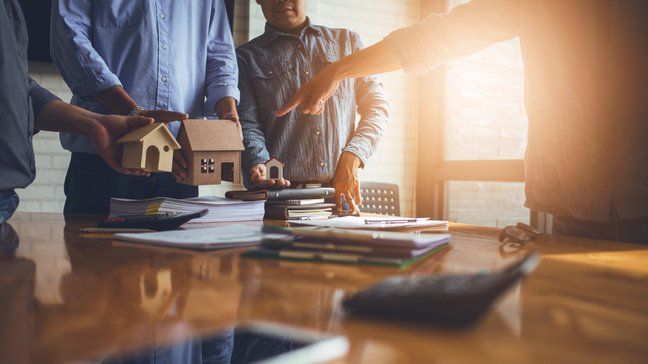 The Best Way to Finance Windows: Save Money and Pay Over Time Windows play an important role in making your home comfortable, energy-efficient, and attractive. However, replacing windows can be a costly project that requires a significant upfront investment. The good news is that you
Read More »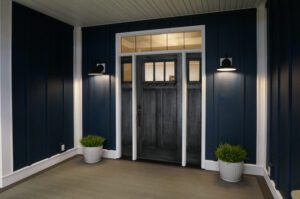 Say Goodbye to DIY Entry Door Installation: Here's Why You Should Go Pro Your exterior entry door is the first line of defense for your home's security and energy efficiency. While many homeowners opt for DIY installation to save money, this often results in a
Read More »