Why Does Window Installation Matter?
In independent market studies, it has been noted that 65% of issues related to prematurely failed windows are caused by improper installation! 
Poor window installation can be caused by taking shortcuts, using low-quality sealants, incorrect measurements, and incorrect flashing techniques. Doing a job correctly the first time and being proud of the work you produce is important.
Nex-Gen Windows and Doors strives for quality over quantity and is constantly raising the bar in the window replacement industry. We live by the code: A product is only as good as the installation behind it. Nex-Gen offers top-notch installers in the Colorado front range and a lifetime warranty on our installations.
Yes, many window companies also offer installation services. Nex-Gen Windows only installs windows that we sell. This includes removing old windows, preparing the opening for the new windows, and properly installing the new windows. Hiring a professional for installation ensures that the job is done correctly and can also help with any warranty issues that may arise.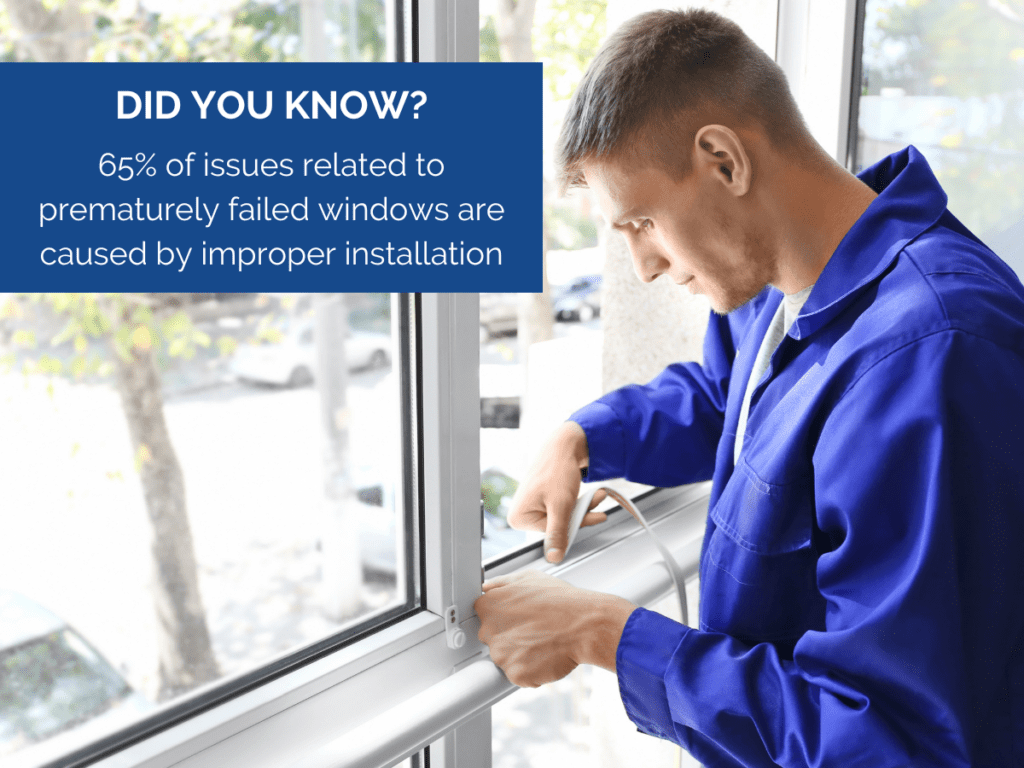 Our Window Installation Process is Handled in 5 Easy Steps:
A Nex-Gen design consultant will offer a free in-home assessment and find the most suitable window product for your home.

Our company will send a technician to make sure your new windows are measured accurately to fit each window opening.

Now that we have all we need for your custom new windows, your new windows go into manufacturing. Manufacturer times vary due to the high quality of our custom windows. Our windows are manufactured with extreme precision and made in the United States.

Once your custom windows arrive at our warehouse, a certified installer will let you know when they have been delivered. They will coordinate dates and times with you based on your timeline and availability to get the installation process started.

The installers will come on time with the necessary materials to do the job well.

Installation times can vary depending on the size and extent of your home improvement project. But at Nex-Gen, we work swiftly and productively to have a seamless and perfect installation.
Contact the Window Installation Experts at Nex-Gen
To learn more or schedule a free consultation, call 970-593-1500 or visit https://nexgenwindowsanddoors.com/contact/.