How to Avoid the Seven Most Common Window Buying Pitfalls
It can be tough to know what to look for when you're buying new windows. Many homeowners make these common window buying mistakes, which results in them getting a product that's not right for their home. Some homeowners might be tempted to go with the first window company they find or go with the cheapest option, but that could lead to costly mistakes as time goes by.
The Most Common Window Buying Pitfalls
We'll show you how to buy windows without falling into one of these common pitfalls. There are many different window types and styles. Windows also have energy performance ratings that you will need to understand as well. Here are some of the most common mistakes that you need to avoid when buying new windows or replacing the current windows in your home.
Only Considering Price Versus Cost
You should always start with a budget. If you don't know what you can afford, you won't end up with a quality product. Once you have a rough idea of how much you can spend, you can start looking at different types of windows.
It's important to consider the type of windows you need before you begin shopping. The most popular types include vinyl, fiberglass, wood, aluminum, and steel. Each type has its own pros and cons, so it's important to do your research.
Next, you'll want to find a reputable company that offers free estimates. Once you've found a couple of companies, call them up and ask for a quote.
Ask questions about the products they offer, the installation process, warranties, and any other information that might help you decide who to hire.
When you're comparing prices, remember that the cheapest option isn't necessarily the best. Look for a company that offers a warranty, guarantees workmanship, and provides a written estimate.
Don't forget to factor in delivery costs, installation fees, and any other hidden charges. These may seem small, but they add up quickly.
Not Hiring An Experienced Installer
You should always hire a window company that knows what it's doing. When vetting a local window contractor, here is what to look for when doing the research to decide whether they are right for the job.
Check references
Check their work history
Get a written estimate
Don't sign anything until you have discussed everything thoroughly
Be sure to ask questions
Make sure the company is licensed and insured
And finally, never forget to ask for proof of insurance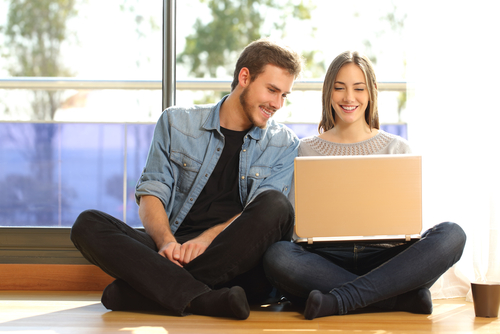 Buying Windows That Don't Match Your Home's Needs
It's tempting to think that all you need to do is find a window replacement company that offers the same products as the ones you want and then you're sorted. But that's not always the case.
You will need to determine which style of window you want. For instance, you will need to decide if you want double-hung windows, single hung windows or casement windows, as well as how many you will need.
If you live in a cold climate, you will want to choose a frame that stands up to frigid temperatures.
And finally, you need to decide whether you want to replace existing windows (known as retrofit windows) or install brand new ones which include the frames.
Then you need to start looking for a company that offers the window style you want.
Not Understanding The Window's Functions And Features
It's important to understand what a window does before you start shopping for replacement windows. If you don't know how a window works, you may end up buying something that doesn't fit properly or isn't energy efficient.
Here are some questions to ask yourself when choosing windows:
What type of glass do I want?
Do I want single-pane or double-pane glass?
How much insulation do I want?
Is it okay if the window opens?
Does the window come with a screen?
What type of frames do they have?
Will I be able to see outside?
Are there any special features that I want?
Once you've answered all of these questions, you should be able to narrow down your choices. But remember, you don't want to settle for anything less than the best quality window.
Not Understanding Window Warranties
When you're shopping for new windows, it's important to read the fine print on the warranty carefully. Make sure you understand what is and isn't covered before you make your purchase. This way, you can rest assured that your investment is protected.
Attempting to Do It Yourself
You may think that you can save money by attempting to replace all of your windows yourself. But you'd be surprised how much time and effort it takes to do it properly.
If you have no experience with window replacement, you should never attempt to install new windows without professional help. You could end up causing damage to your home and putting your family at risk.
The right window contractor will know exactly where to start, what needs to be done and they'll also be able to give you a quote for the job.
So, before you begin, make sure you ask yourself these questions: Is it safe to do it myself? Will it save me money? Does it require any special skills?
Not Considering Security Issues
Home security is important, but it's not always at the forefront of our minds when we're making big purchase decisions – especially when buying new windows.
It's easy to get caught up in picking the perfect style and color, and to forget that windows are one of the most vulnerable points in our homes. Unfortunately, burglars know this, and they often target homes with weak or old windows.
When you are window shopping, be sure to choose a security-conscious option. Look for windows with multiple locks, reinforced frames, and shatter-resistant glass.
These features will help to deter would-be burglars and give you peace of mind. And, of course, once you've got your new windows installed, don't forget to keep them locked!
How to Avoid The Most Common Window Replacement Pitfalls?
Know when to buy
Conduct the proper research
Look for warranties
Hire Experienced Professionals
When it comes time to purchase windows for your home, be sure to hire a professional window installation company. By doing so, you can avoid the many pitfalls that are associated with window buying and installation. Experienced professionals have the knowledge and expertise necessary to get the job done right, ensuring that your new windows look great and function perfectly.
Final Thoughts
Contact Nex-Gen Windows and Doors today to schedule a consultation to learn more about our window installation services.
Be sure to drop us a line or shoot us an email if you have any other questions for your windows!